In the ultra-competitive realm of the Olympic Games in Tokyo, extraordinary acts of kindness and warmth among athletes abound. They wiped away each other's tears, helped each other finish a race after falling, even shared a high-jumping gold medal. 
The two high jumpers, Gianmarco Tamberi of Italy and Mutaz Barshim of Qatar, had been perfect until the bar was raised to 7 feet, 10 inches, an Olympic-record height. They both missed three times. But rather than going to a tiebreaker, the friends decided to share the gold. The jumpers each said the other deserved it. Then they embraced in a touching scene that went viral on social media. "This is beyond sport; this is the message we deliver to the young generation," Barshim said.
When runners Isaiah Jewett of the US and Nijel Amos of Botswana got tangled and fell during the 800-meter semifinals, rather than stewing in anger, they picked each other up, hugged, and helped each other to the finish line.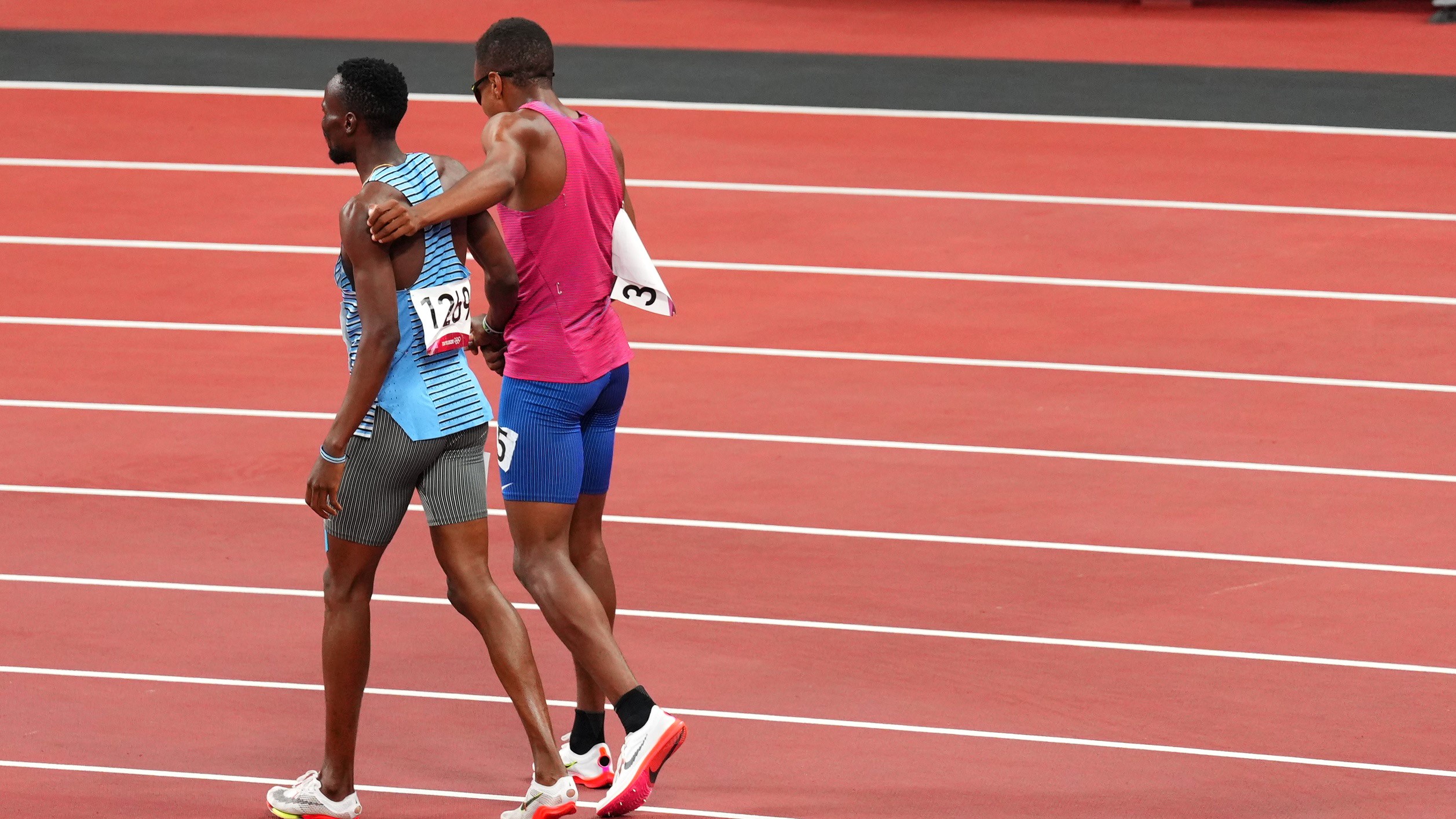 Then there's Norwegian Lotte Miller, who placed 24th in the grueling women's triathlon, then gave a pep talk to Belgium's Claire Michel, who slumped on the ground, sobbing after placing last. "You're a fighter," Miller told Michel. "This is Olympic spirit, and you've got it 100%."
For Games performed in the shadow of coronavirus restrictions, which took a mental toll on some athletes, such displays of camaraderie and sportsmanship are truly Olympian.