Amid a civil war, the Ethiopian government has rounded up thousands of ethnic Tigrayans and sent them to detention centers. That's according to an Associated Press investigation. The AP reports that many have been held for months without charges. Ethiopia, Africa's second-most populous country, claims the detainees are traitors.
Ethiopia's government has been trying to quell a rebellion in the northern Tigray region. It launched airstrikes and combat operations in November. Hundreds on each side reportedly have been killed. More than 2 million have been displaced. That includes tens of thousands who fled into neighboring Sudan.
Ethiopia acknowledged that it has detained a small number of high-level Tigrayan military officials. But the AP found the detentions are far more arbitrary and sweeping. They even extend to priests and office workers. Some have been detained just because they are members of the ethnic Tigrayan minority.
The detentions have targeted mainly military personnel. But many held non-combat roles. Some of the detainees have been crowded into sweltering metal shelters as COVID-19 rapidly spreads in Ethiopia. Detainees are reportedly fed just one meal a day. Reports also say they've been beaten, suffered other physical abuse, and denied essential medications.
---
Extra Juice: CRISIS IN ETHIOPIA
What is Ethiopia?
Ethiopia is a landlocked country of more than 112 million people in the so-called Horn of Africa on the eastern side of the continent. Ethiopia is the 12th most populous country in the world and second in Africa behind Nigeria. It is about twice the size of France or the US state of Texas. The country is rugged in terrain and populated with more than 80 ethnic groups and just as many different languages.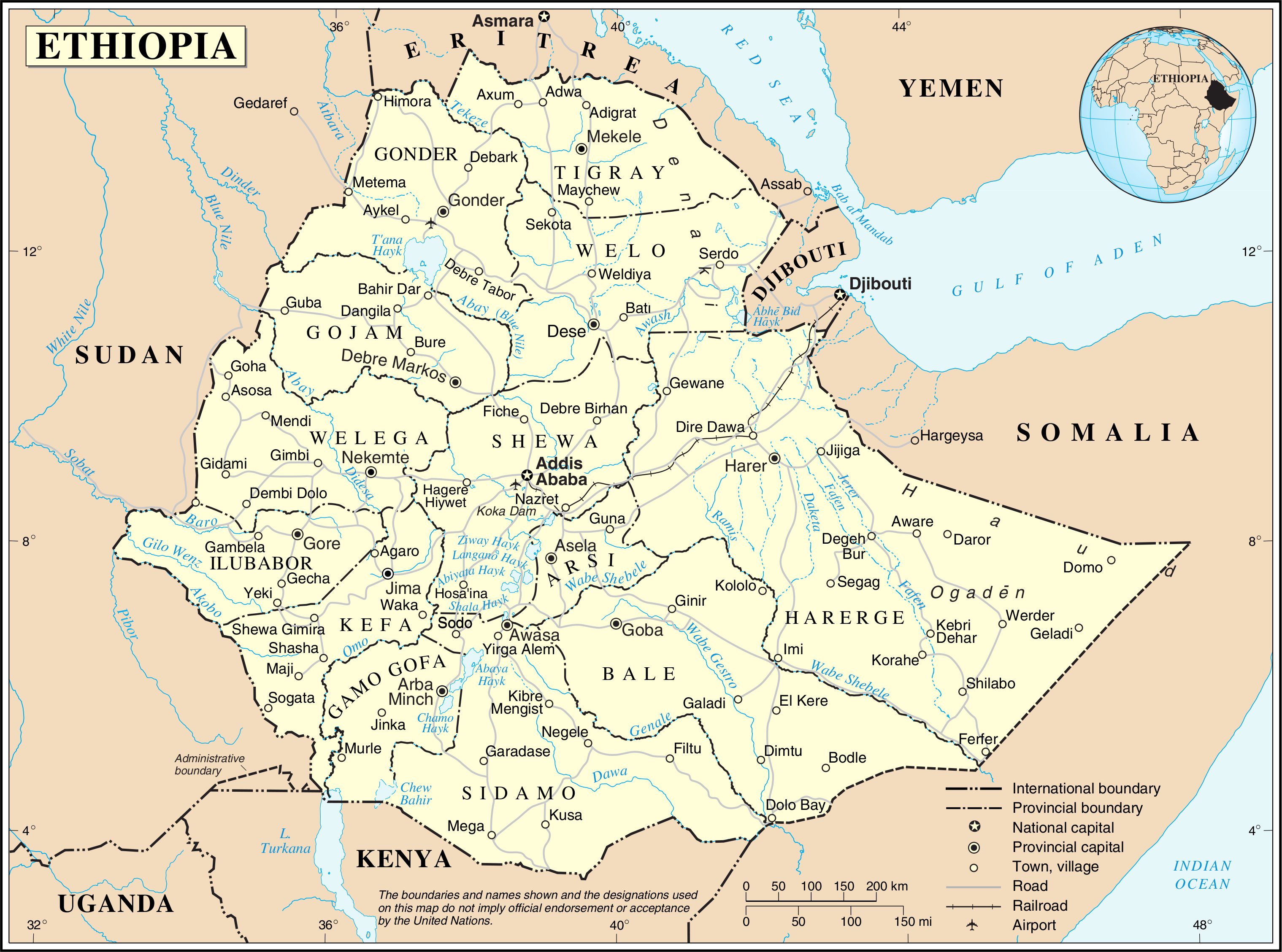 Map from Public Domain courtesy Wikimedia Commons.
What is Ethiopia known for?
The country is regarded for various things, past and present. Ethiopia is considered the Cradle of Mankind because some of the earliest remnants of man have been found buried in its soil. For example, the skeletal fossil of Lucy, a female hominin species believed to be 3.5 million years old, was unearthed in Ethiopia's Hadar region.
Ethiopia is also famous for being the country where the coffee bean originated. In fact, Ethiopia is the top coffee and honey producer in Africa and has the continent's largest livestock population. In addition, Ethiopia is known for producing many top long-distance Olympic runners.
What is happening in Ethiopia now?
Six months ago, a civil war broke out inside the country's northern region of Tigray. The government of Prime Minister Abiy Ahmed has been trying to put down a violent rebellion there. The conflict has devolved into a refugee and humanitarian crisis, as tens of thousands of people living in Tigray have migrated to neighboring Sudan to flee the warfare and dwindling resources, including fuel and food.
How severe is the conflict?
The Associated Press has reported that ethnic cleansing is occurring amid the fighting, and that Abiy's military has teamed with fighters from neighboring Eritrea in an effort to eradicate all 6 million Tigrayans and their culture. Abiy's government claims life in Tigray is returning to normal and that atrocities have been greatly exaggerated. But Tigrayan refugees interviewed by the AP have said abuses are still occurring. Almost all refugees described mass killings of civilians, sexual violations, and the destruction of crops that, without massive food aid, could force the Tigray region into mass starvation. Malnourished children have been seen in the country sides, and the AP reported that Tigrayan women have been sexually abused by Ethiopian fighters for using their native Tigrayan language.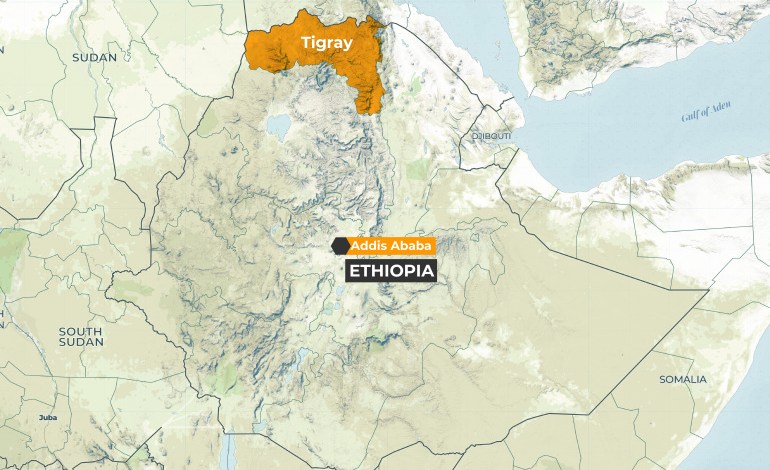 Map by Aljazeera courtesy Wikimedia Commons.
What led to the current unrest?
The revolt has surprised the international community because Abiy, who assumed power in 2018, undertook a policy of mass political reforms. He even won the 2019 Nobel Peace Prize for his efforts to reach peace with Eritrea. His government released political prisoners, welcomed exiled opposition leaders back to the country, and vowed to hold free and fair elections. The country had long been under authoritarian rule until 2012, when leader Meles Zenawi died. A ruling coalition eventually named the youthful Abiy as prime minister to usher in a new era of freedom.
Ethnic tensions spiked last July, however, when a popular singer, Hachalu Hundessa, was shot to death. Hundessa had been a powerful voice in anti-government protests that preceded Abiy's rise to power. During those July tensions, hundreds of people were killed and arrested during mass demonstrations.
In September, TPLF, a well-armed group that rules the Tigray region that had been targeted for reform by Abiy's government, began to feel increasingly marginalized. TPFL objected to a delay in a national election, which was blamed on the COVID-19 pandemic, and Tigray held its own elections. The regional government arising from those elections refused to recognize the national government, and Abiy refused to recognize the locally elected leaders in Tigray. He called them a "clique." Abiy's government then diverted funding to local administrations rather than the regional government.
In November, Abiy ordered his military to confront the armed Tigray regional government for an alleged attack on a military base. TPLF forces have also fired rockets into neighboring Eritrea, accusing them of aiding the Ethiopian military. So far, roughly 2,000 are confirmed dead in the fighting as tens of thousands of Tigrayans flee to Sudan.
The government has reportedly rounded up thousands of ethnic Tigrayans and sent them to detention centers where they've been held months without charges.