The Juice is the perfect solution for ELA, Social Studies, and Civics classrooms. Tailored to Grades 5-12 with four unique reading levels, each daily issue of The Daily Juice provides fresh real-world informational texts that supplements lesson modules, improves reading comprehension, builds vocabulary, enhances numeric literacy, and helps students think critically.
The Daily Juice is written every night by our team. Our articles are not reconstituted, rewritten, or pulled en-masse from third-party providers.
Written and leveled to address the most critical learning standards, each issue of The Daily Juice contains:
4 educational news stories (200-300 words)
1-3 supplements diving deeper into the news (600-800 words)
1  infographic furthering numerical literacy
1 Bright-Side story highlighting moral character (200-300 words)
1 video teaching STEAM concepts (1-3 minutes)

6 standards-based diagnostic quiz questions

10+ interactive vocabulary words
Our archive of content is searchable and can be selected, bundled, and shared with your students or other teachers in Google Classroom. 
Teachers receive real-time diagnostic data about student and class performance which highlights standards mastery and accountability.
Performance information is available to teachers and administrators through a secure portal.
Transform devices into learning experiences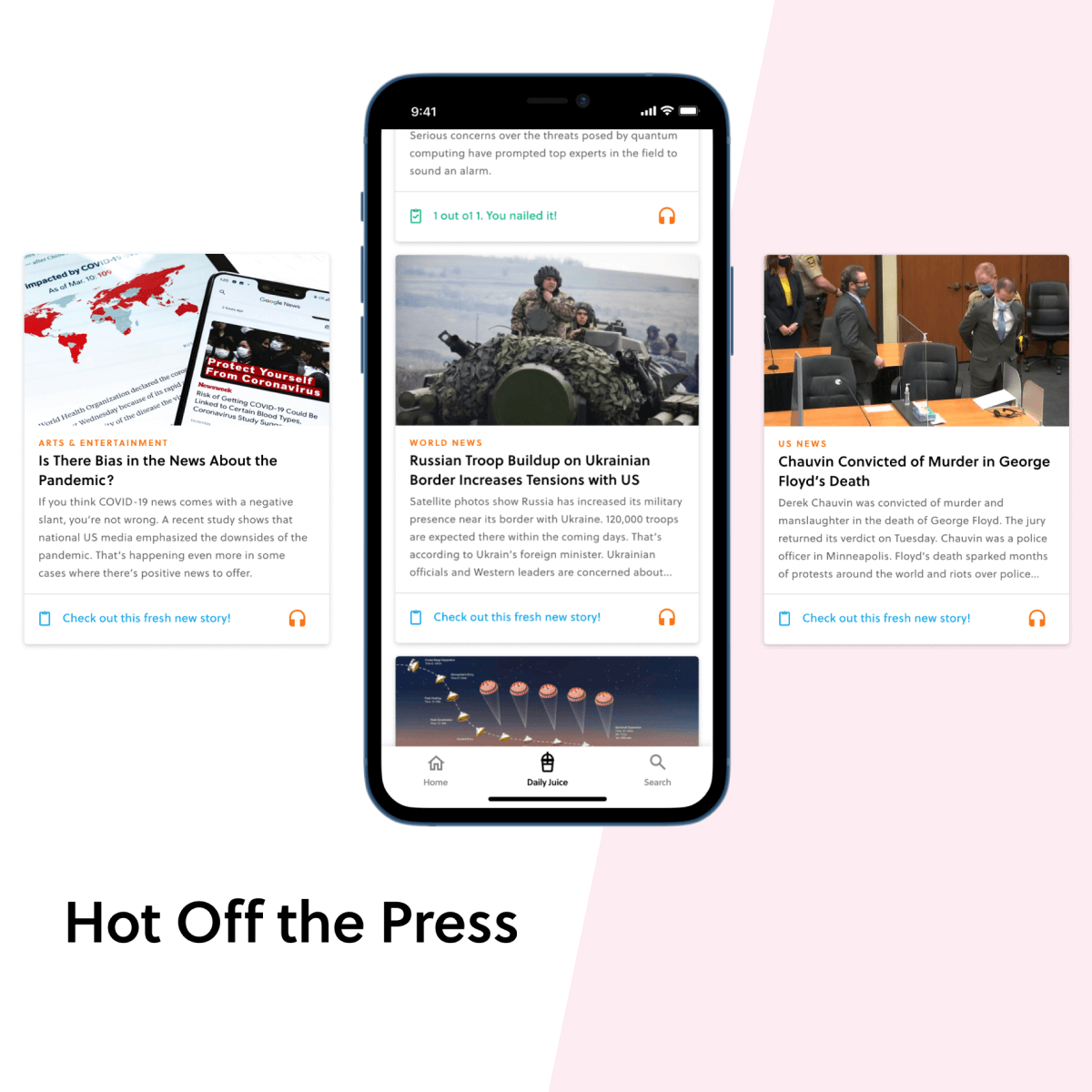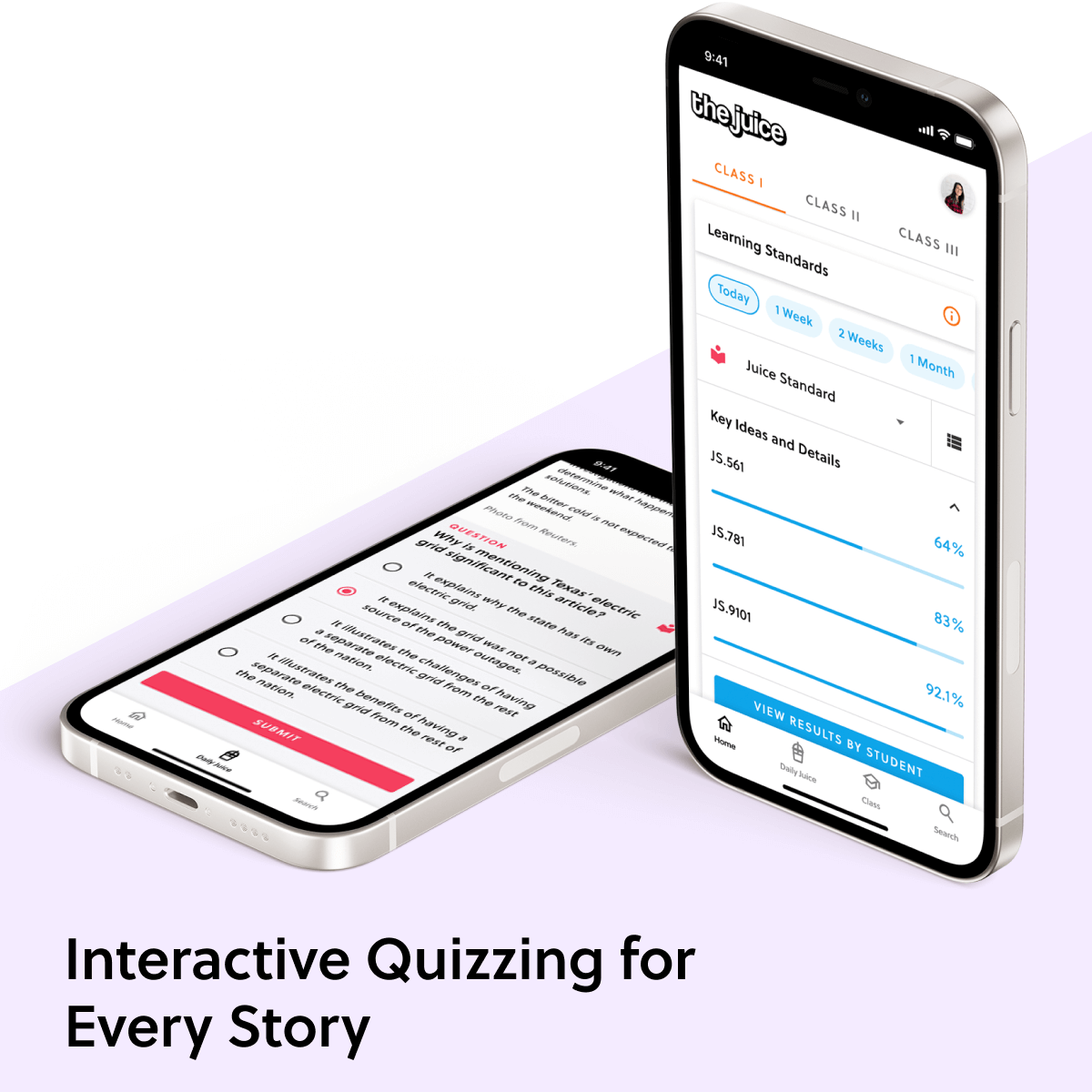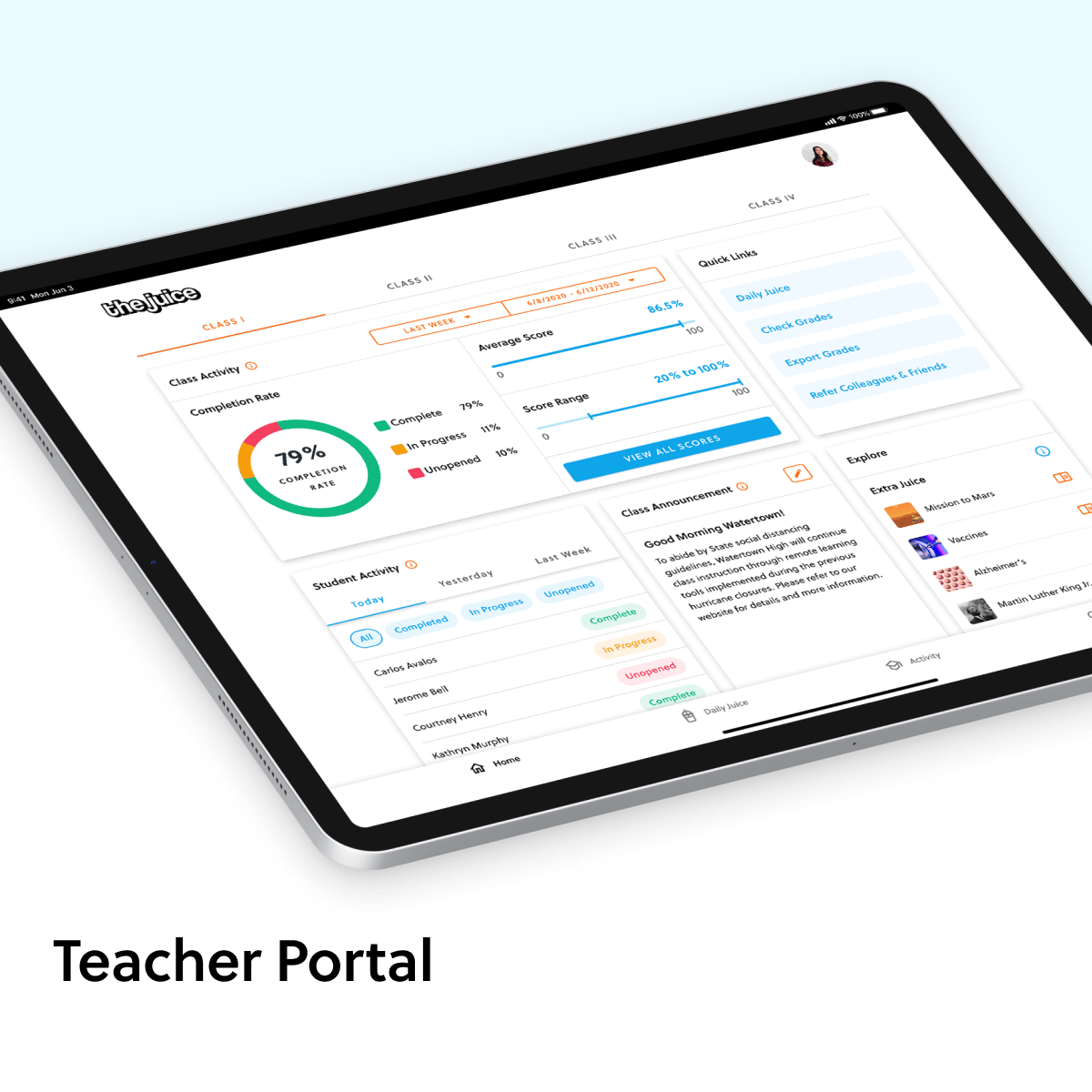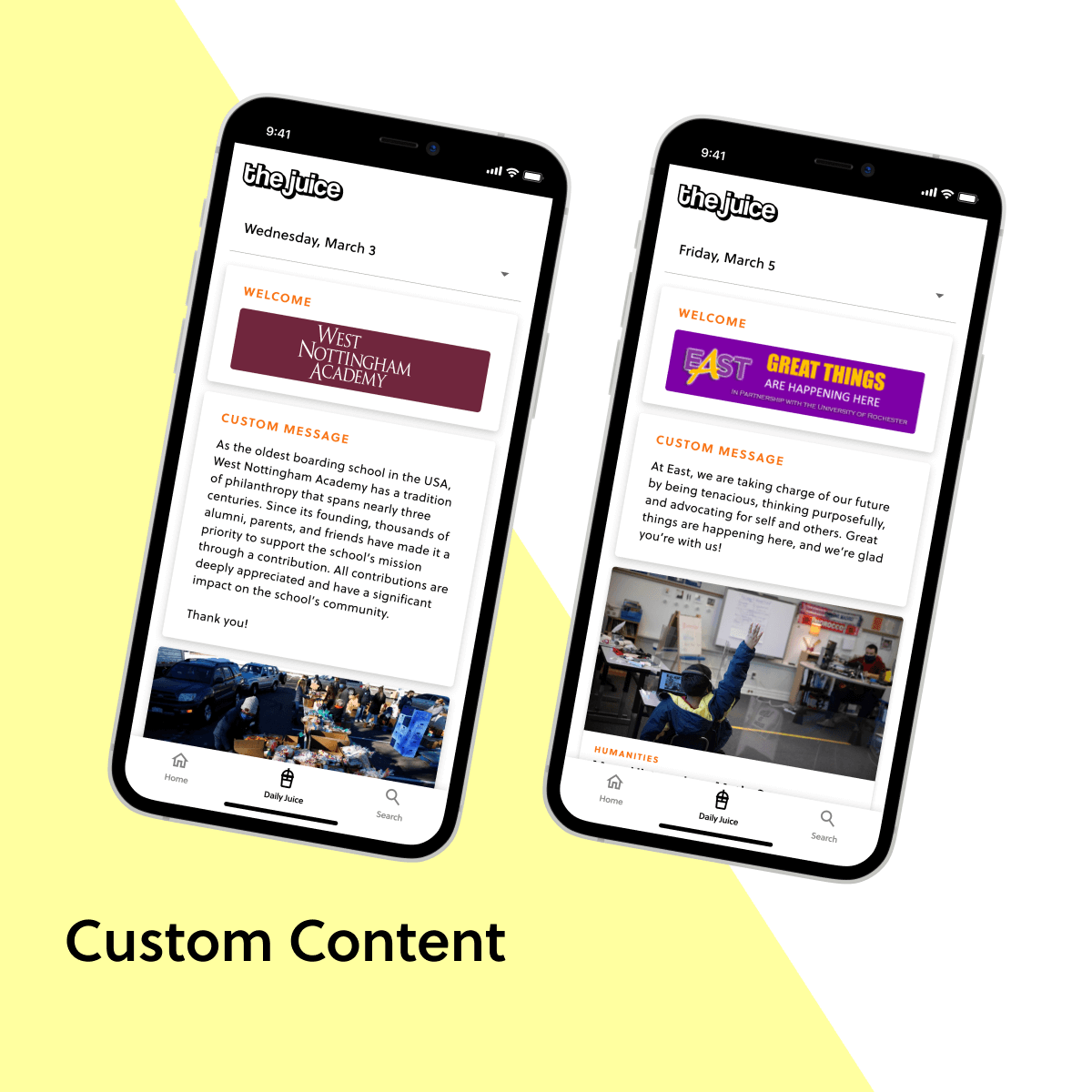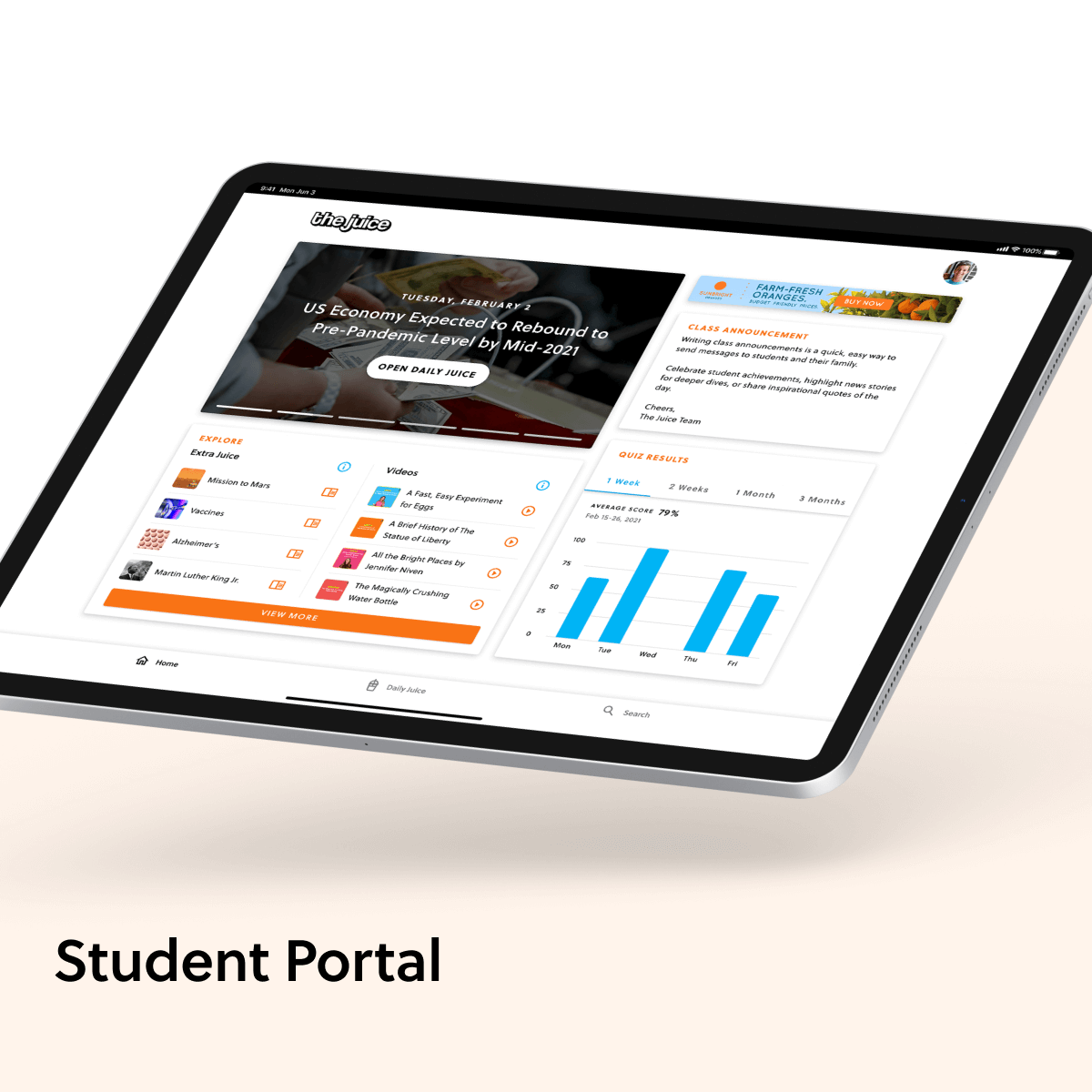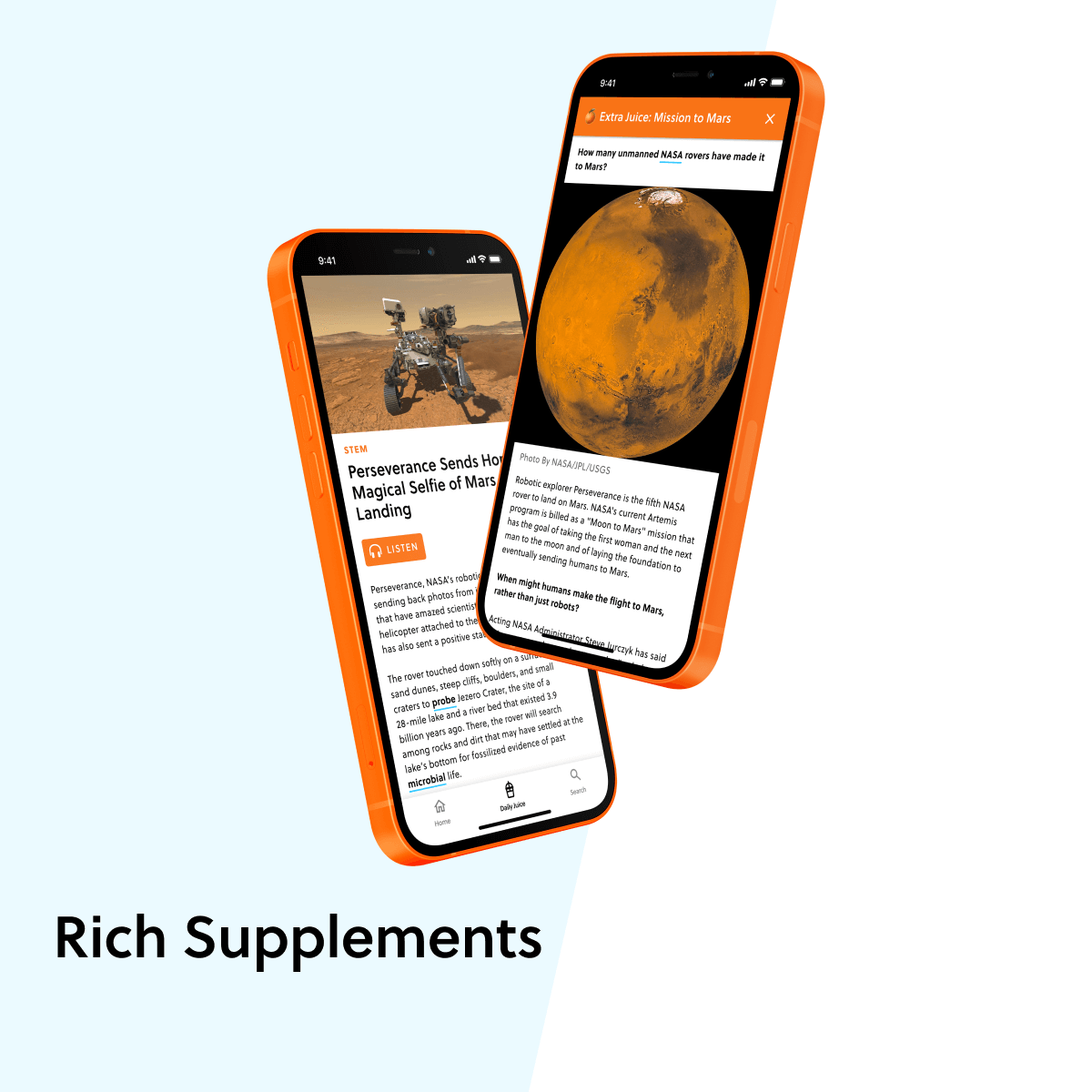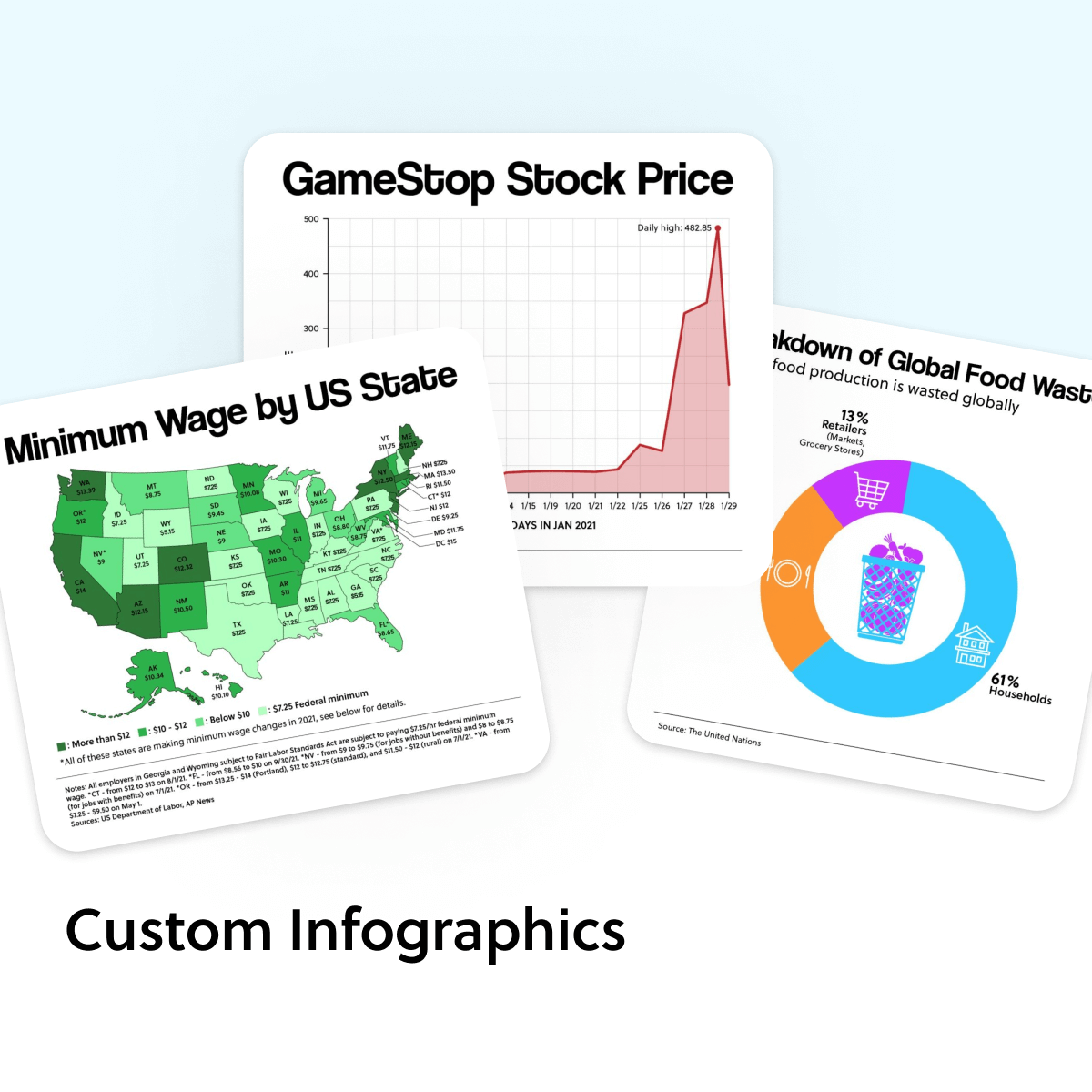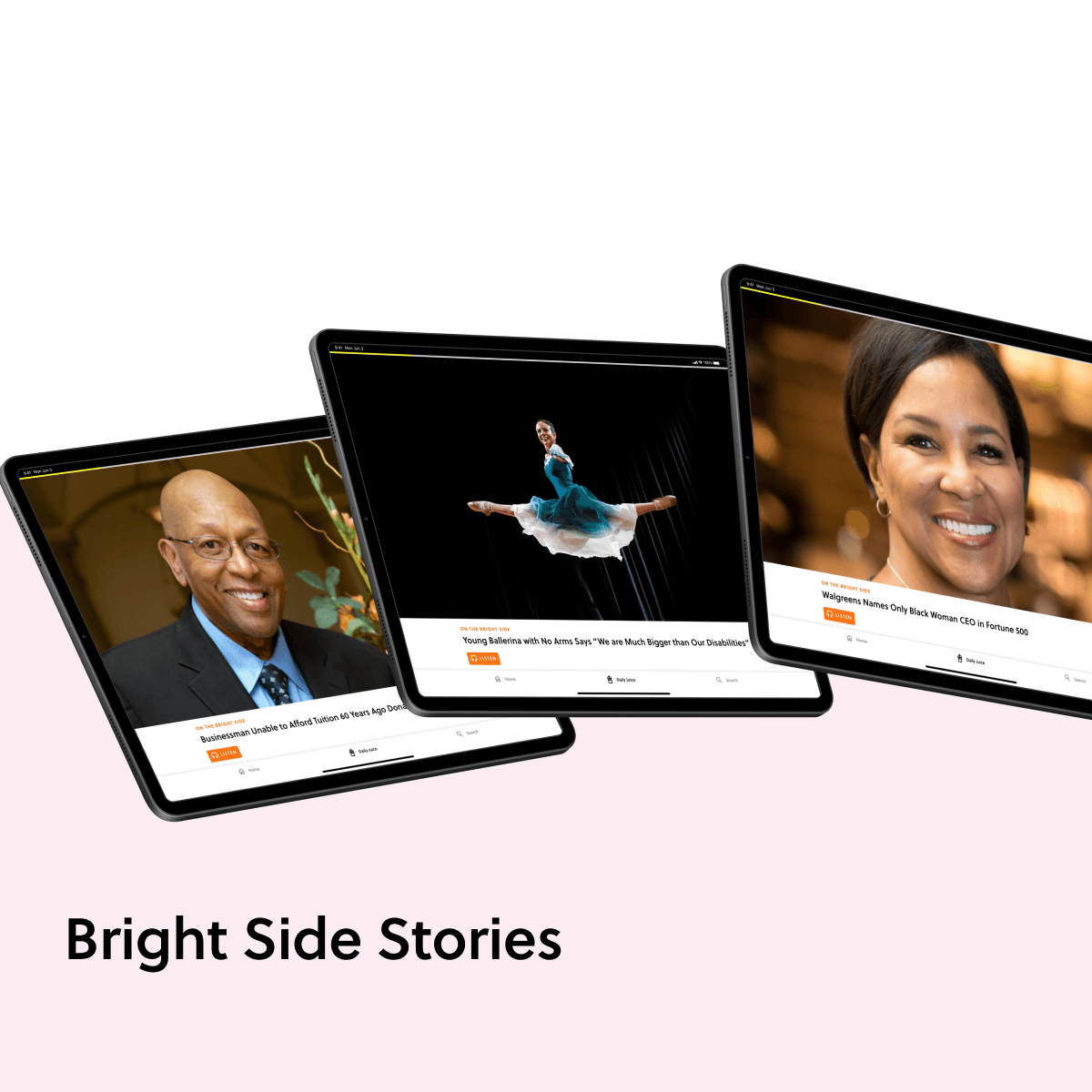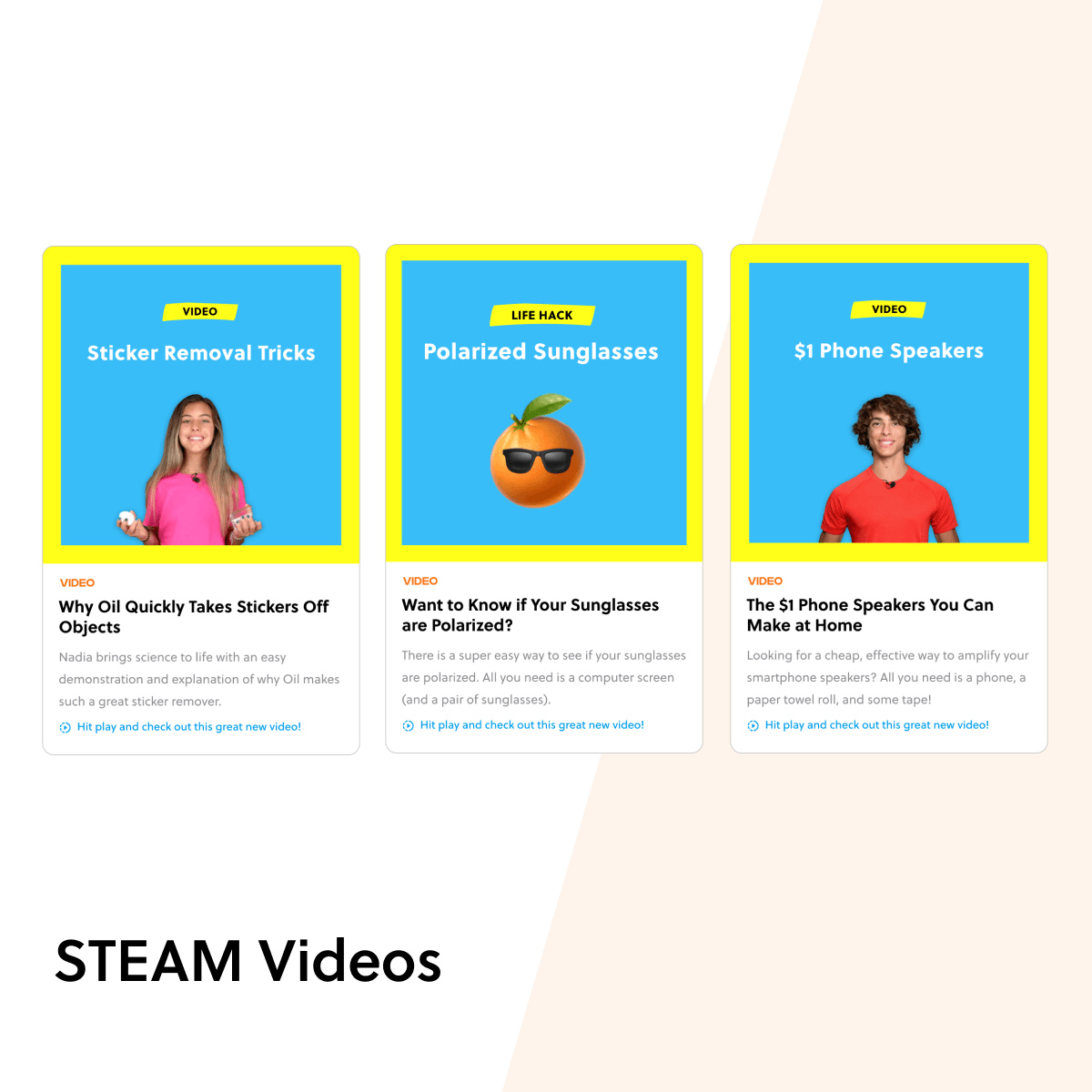 Efficacy
You Can Count On
Based on results from our initial study, students who read The Daily Juice for four weeks saw clear improvements in their reading comprehension skills, as well as their knowledge of current events and civics. Students also obtained a greater confidence in having conversations about the news with their friends and especially parents.
Parents noticed this change, reporting greater curiosity and awareness about the news in their children.
Across the board, students found The Daily Juice to be a reliable and unbiased source of information. In focus groups, students specifically noted a contrast with other new sources including mainstream news organizations such as CNN and Fox News, as well as social media.
Teachers who use The Daily Juice have reported similar findings in focus groups.
Study Details
We conducted a study in early 2021 to assess the educational effectiveness of The Juice. The recruited students were in the fourth through twelfth grades, with a majority between grades 4-6 and 9-10. 52% of the students identified as male, while 49% identified as female, and came from a mix of public and private schools. A third of the students came from families of diversity. Students in the program were expected to complete The Juice every week day for four weeks—a total of 20 editions. At the start of the program, students were assessed for their reading comprehension skills, knowledge of civics and current events, and critical thinking dispositions. At the end of the program, students took a similar assessment. Parents and students also participated separately in a final interview.
Reading comprehension scores increased on average 25%. Civics / current event scores increased 14%.
For participating, students were paid $125 and entered into a raffle for a pair of AirPods Pro.
Next Steps
The Juice is currently planning larger, more comprehensive studies on our product's educational effectiveness. These upcoming studies will include control group comparisons, a larger, more diverse cohort of students, and / or a longer period of treatment because we understand the importance of rigorous testing and comprehensive evidence.
Sign up for our newsletter to get the full announcement and details this spring.
Learn how we meet your learning objectives.
The Daily Juice's stories are engaging informational text that covers a range of classroom subjects, while our quizzes are aligned to state and national standards.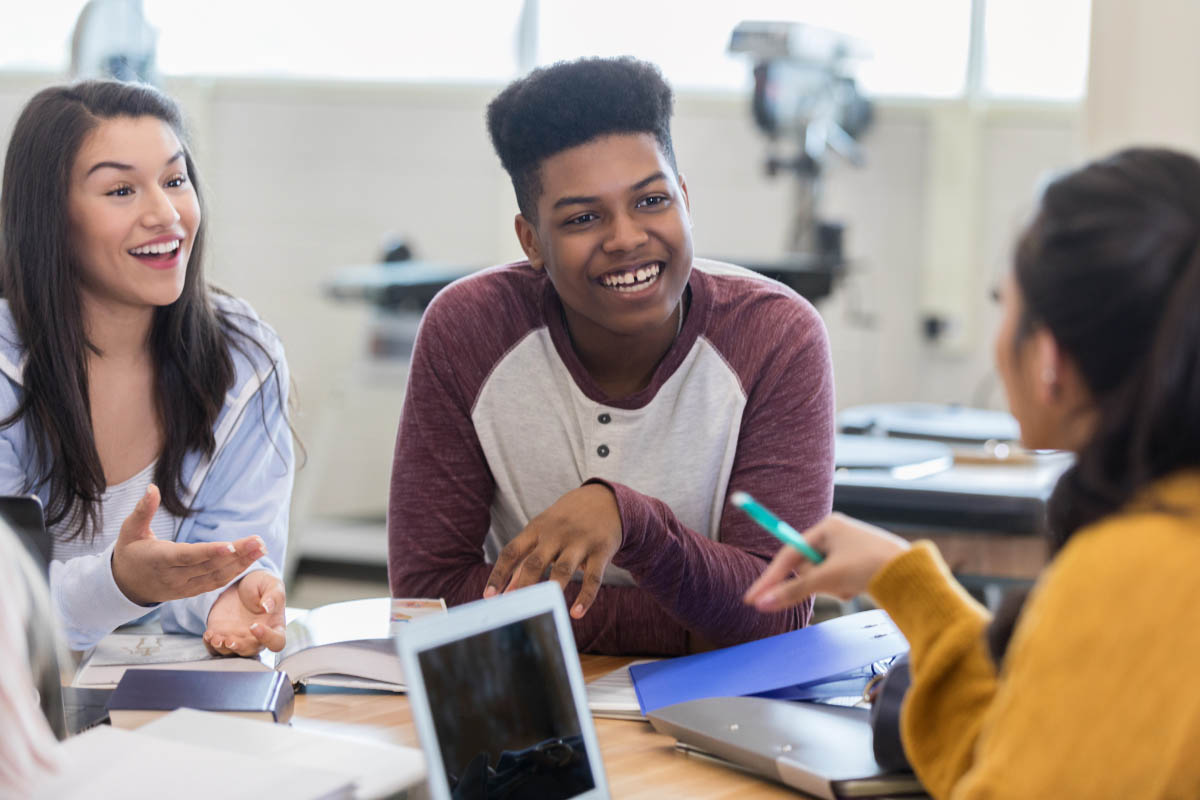 Content you can
Trust
Our team of highly credentialed educators and award-winning journalists create our content every night.
Our senior journalists have taught at University, reported for leading outlets such as The Chicago Tribune and The Baltimore Sun, anchored Good Morning America, and won 12 Emmys and a Peabody. Our award-winning educators hold masters degrees in education and have championed students of all backgrounds and ages.
We craft non-partisan, balanced stories that focus on the facts, explore multiple viewpoints, and cut through the noise. Our publisher, News and News, has been rated least-biased by mediabiasfactcheck.com, a leading media watchdog.
Meeting the TikTok generation where they are demands short yet fulsome content.
In 200-300 words, students read essential, educational, and engaging news happening in the United States and around the world.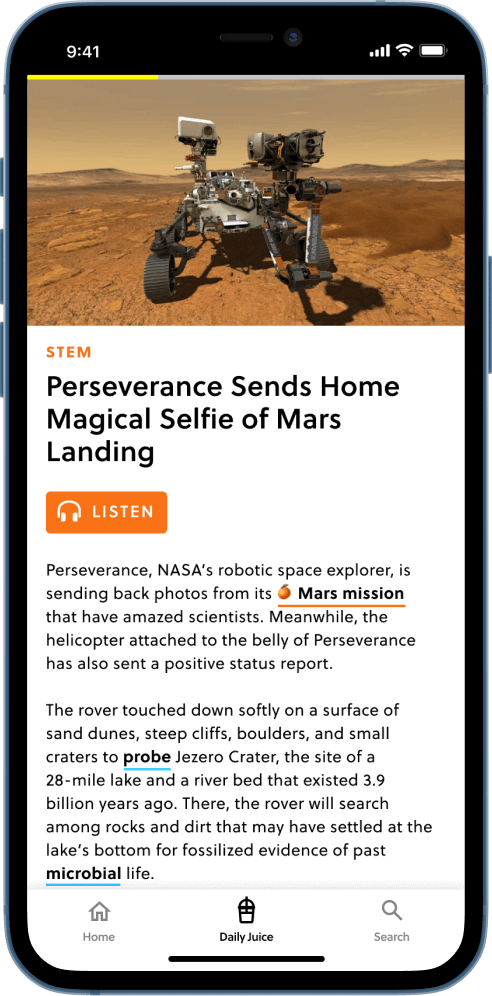 Every issue of The Daily Juice contains at least one "Extra Juice"—a supplement that dives deep into a news story.
In 600-800 words, an Extra Juice can explain complex subjects, fill in background information, or just entertain.
Some recent Extra Juices include:
The History of Submarines
Negative News Bias
What is Cancel Culture?
What is Mozambique?
Build Background Information​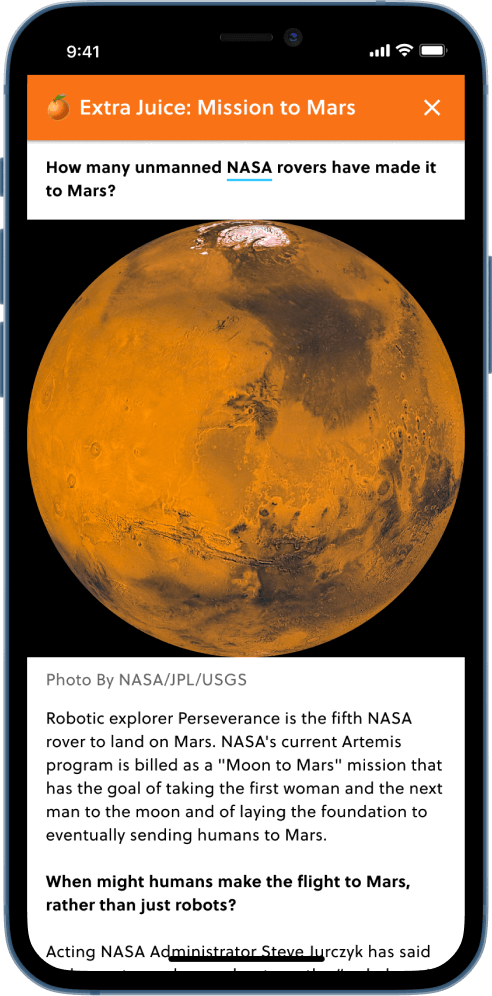 Easily provide engaging and relevant content for all students