Non-biased daily current events content you can trust to make learning personal, relevant, and contextual for every student.
Every school day by 6am, the Daily Juice delivers:
Original, high-interest, impactful, engaging real-world content
Purposeful, authentic reading to deepen learning and informational text mastery
Explicit critical thinking and reading comprehension tools to build success
Academic and domain vocabulary in context
21st Century skills practice
High-order critical thinking assessments with real-time feedback to help students make learning visible
Explore The Daily Juice Student Solution!
5 educational news stories available at 4 reading levels every day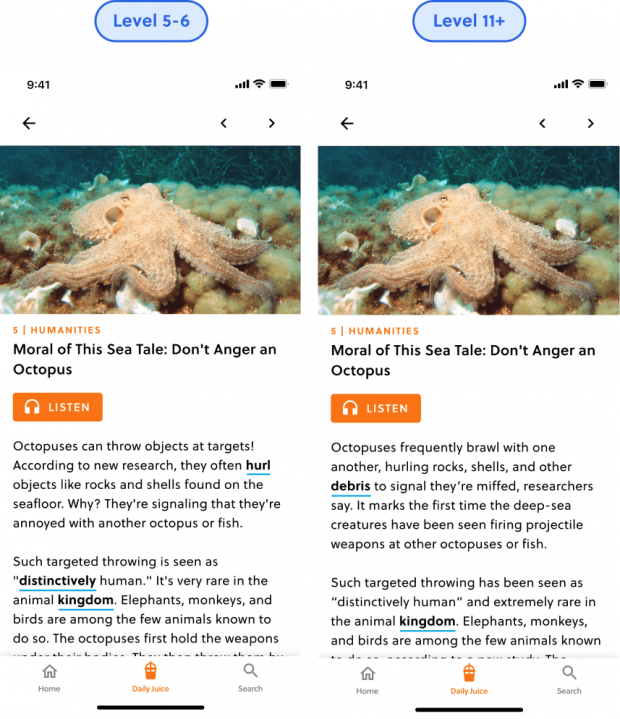 1-3 Extra Juice supplements to provide a deeper dive into the news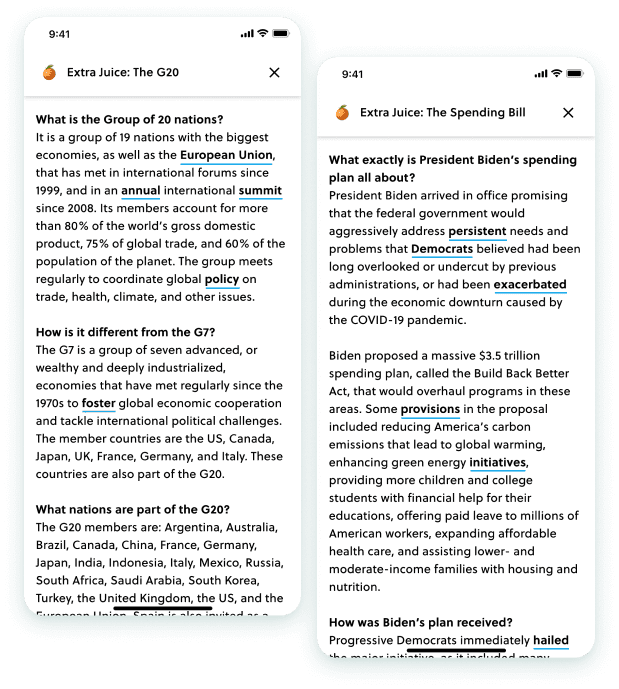 Daily infographics to build numerical literacy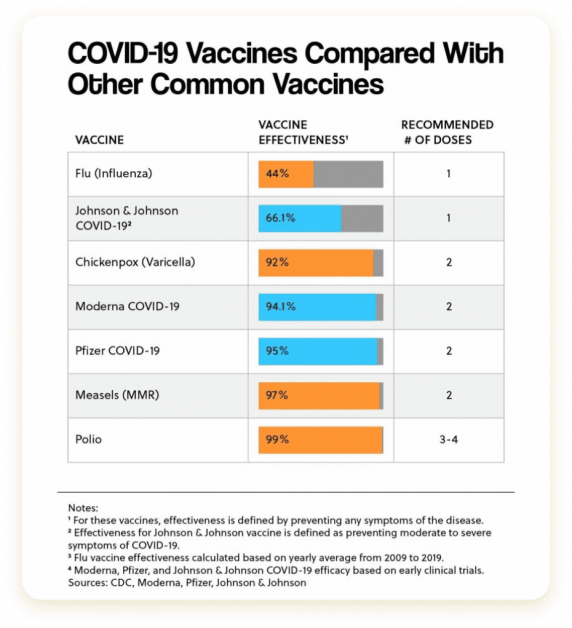 Daily Bright-Side article highlighting SEL and moral character
Daily video teaching STEAM concepts in 45 to 180 seconds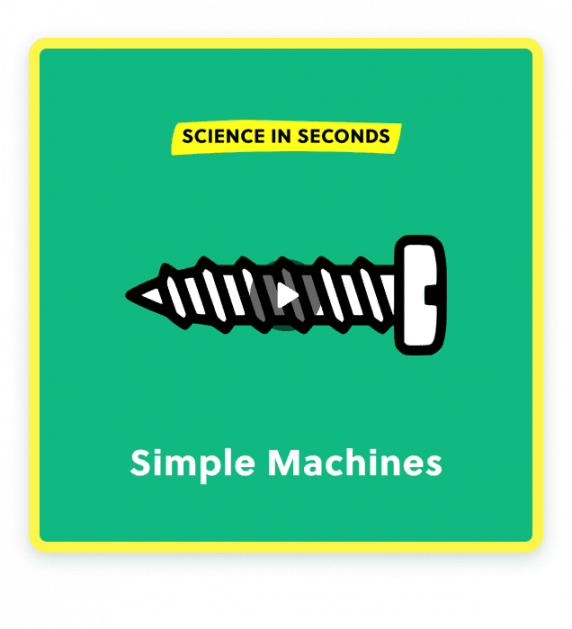 10+ interactive Tier 2 and Tier 3 vocabulary words in context each day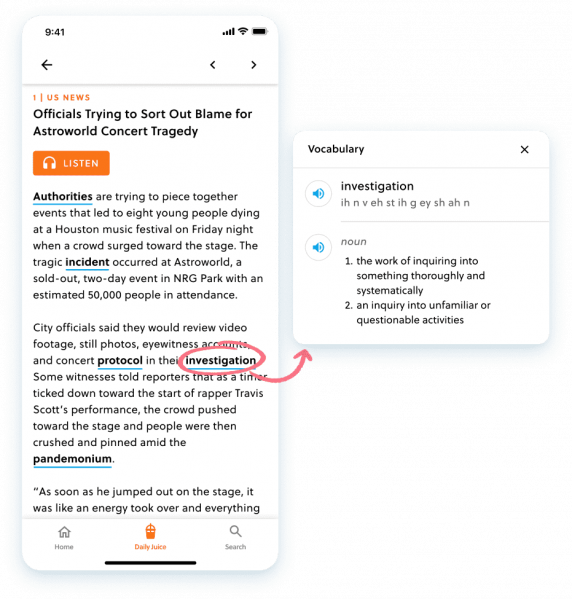 6 Standards-based formative assessment quiz questions with explicit feedback
Activity and Score Report help students monitor their progress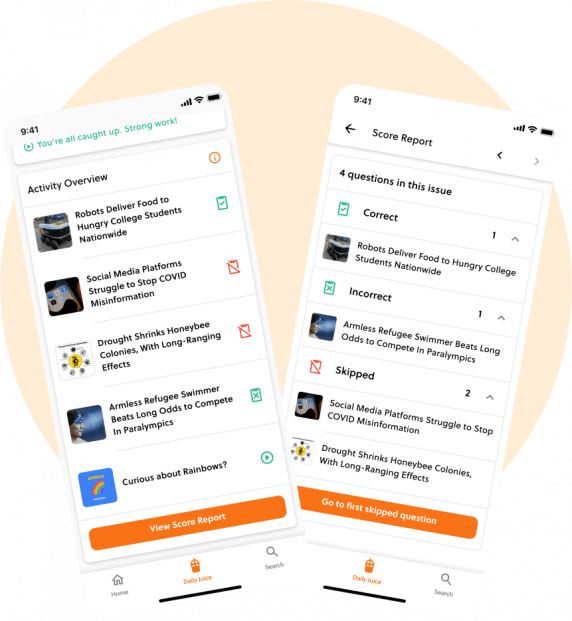 In addition to more obvious study of current events, The Juice also provides historical content and supplemental materials to explain cultural and historical relevance.
Jessica Okoye
High School Student in Florida
I like that every day, The Juice includes at least one inspirational story about a remarkable person who is beating the odds or doing something incredible to leave the world a better place.
Jeffrey Cooper
Middle School Student from Wisconsin
All articles include visuals such as custom infographics, charts, maps, pictures, or video elements that help engage all types of learners!
Adina Wilson
Middle School Student in Washington
Invite Standards-aligned Reading Comprehension and Critical Thinking Practice to Your Classroom
The Daily Juice student material aligns to Common Core and state standards for Reading Informational Text, including standards covering:
Citing evidence and identifying logical inferences
Analyzing how individuals, events and ideas develop and interact
Interpreting words and phrases
Analyzing text structure
Assessing point of view
Integrating content from diverse sources
Delineating and evaluating arguments
Analyzing how different texts explore similar themes
In addition, a daily vocabulary exercise builds student understanding of how to clarify the meaning of unknown words or words with multiple meanings.