Looking for ways to spice up your curriculum this Fall? We put together a list of our favorite video resources that are perfect for engaging students this season. Regardless of which subject you teach, these short videos pair well with a variety of lessons and texts or can be used as a tool to jump start classroom discussions and writing assignments.
October
Learn how to keep a pumpkin from rotting in this STEAM video. Up for the challenge? Pair this video with a science lesson and try out the hack!
This video resource is great for building background knowledge on the gothic horror genre of literature. Play this video for students before diving into a classic short story from the time period such as "The Monkey's Paw" or "The Tell Tale Heart."
Grow your students' knowledge about different cultures and traditions around the world through the celebration of Diwali.
Engage students with a discussion on how Halloween traditions today have changed from the past or quiz students with Halloween trivia after watching this video.
November
Begin the month by honoring and celebrating the history, traditions and contributions of the Native Americans with your students.
Pique student interest with origins of the popular pumpkin spice. Want to use it in a lesson? Turn it into a debate and have students oppose or defend this fall trend.
Infuse multiculturalism into your classroom with this video resource that introduces students to the origins of Día de Muertos.
Highlight Marie Curie's scientific contributions as an early woman STEM pioneer and honor her birthday in your science or history class.
Share this video with students to help them understand why we celebrate Veterans Day. Turn it into a writing lesson and have students write letters to veterans to express their gratitude.
Looking for a quick community builder the day before Fall break? Play this video and have students discuss their favorite fall traditions.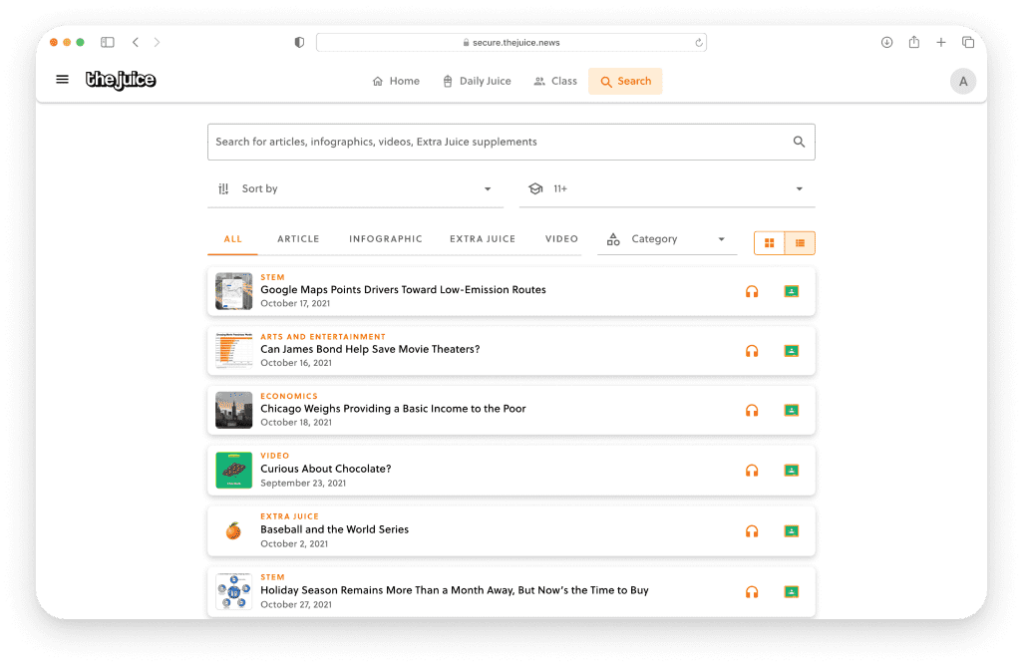 Need a video for your next science or history lesson? Don't forget to take advantage of The Juice's extensive online library that features over 250+ videos. Search for video by keyword, category or standard.