To add more classes to your teacher account, go to the Class page.
Click on the blue "+ New Class" line.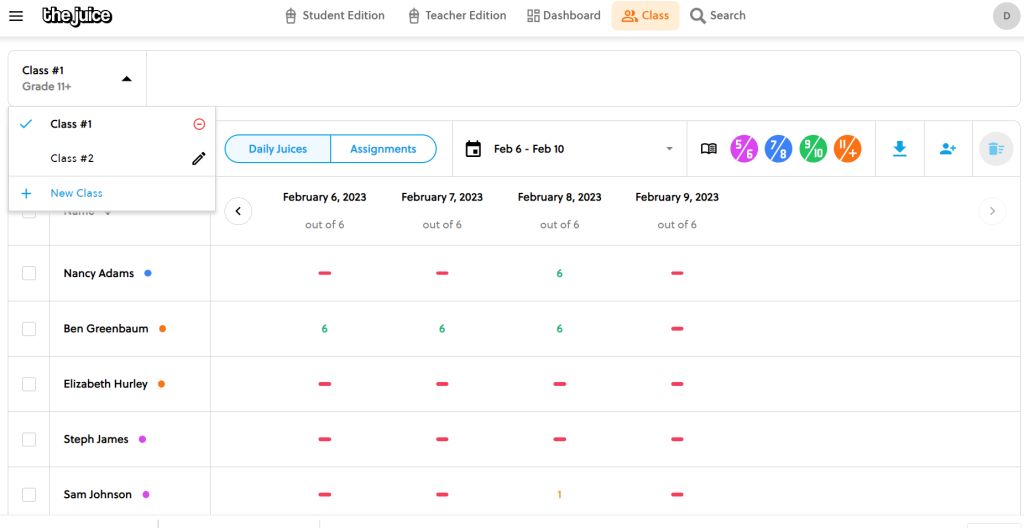 Enter your new class name, choose a reading level and click on "Create Class" at the bottom of the dialog box.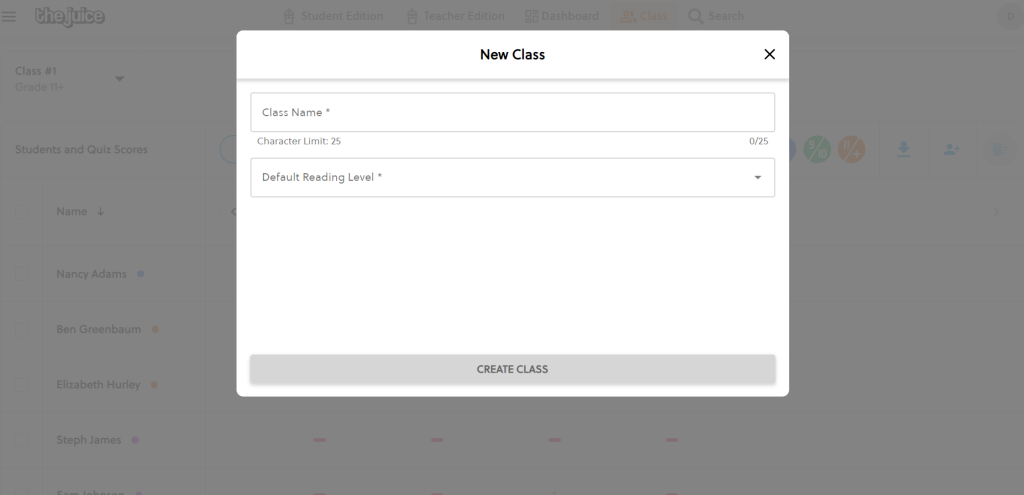 You can then switch between your classes by clicking on the class name and clicking on the desired class.
The video below demonstrates this sequence: